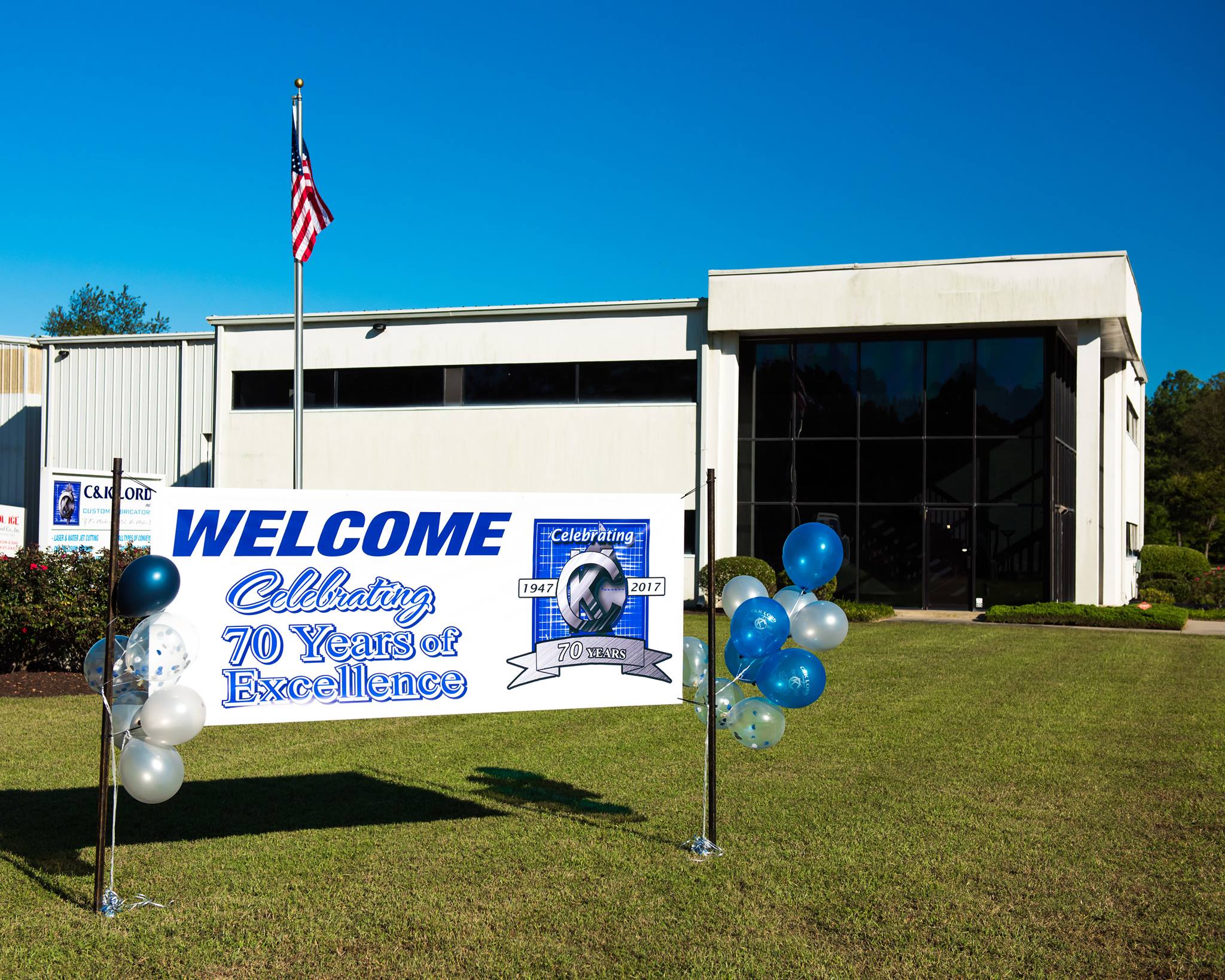 C & K Lord, Inc. was founded in 1947 by Charles Lord and his brother Kenneth. By 1969, C & K Lord, Inc. had become one of the largest metal fabricators on the Delmarva Peninsula. At first, their main products were sheet metal and ductwork. They eventually developed experience in metal fabrication and all types of welding, especially in the fabrication of tanks and stacks. After the death of Kenneth, Charles continued the growth of his business. After 25 years, in 1969, Charles made a major business expansion. The company logo became "If it's made of metal, we make it." Fabrication equipment and expertise in manufacturing conveyors and conveyor systems were added. The company's growth continued due to customer service, quality workmanship, and dependability.

About this time, Charles's son, Ken, was working his way up through the shop and customer service from the nuts and bolts. Ken worked his way up to shop foreman. At Charles's death in 1989, Ken became president and assumed the management role at C & K Lord, Inc., as he continues the tradition today.

Ken has carried on with his customers' traditions of quality and service. Ken has surpassed his father's 1969 goal of increasing business to increase sales to the entire Delmarva Peninsula. Ken started by realizing the changes in the workplace, modernized equipment, and aggressively went after new customers and serviced old ones. C & K Lord, Inc. made a plant expansion in 2000. Ken added CNC equipment to the shop and CAD design and layout capabilities via the Internet available to production machines in the shop. This was a unique step for a small fabrication shop with a hands-on owner. A water jet capability was added in 2006 to meet the challenges of new production techniques.

In 2008, C & K Lord, Inc. moved to a new location on Moose Lodge Road in Cambridge. This allowed adequate space for a Laser and CNC brake to meet customers' needs for value-added service.

In 2012, a CNC Brake was added. In 2013 a second CNC brake to meet customer needs. A CNC mill and CNC lathe were added. We can now create to create specialized parts for our customers.
C & K Lord, Inc., located on the Eastern Shore of Maryland, has extended its territory much further than Charles Lord could have imagined. While still located in Cambridge, Maryland, job sites extend to all of Maryland; north to New Jersey, New York, Vermont, Massachusetts, and Maine; west to Illinois and Colorado; south to Virginia and Louisiana. C & K Lord, Inc. has also designed and fabricated equipment for export. C & K Lord, Inc. has also received and rigged imported equipment (Tetra Pak) to local plants.

C & K Lord, Inc.'s customers range from publicly held corporations to small local companies and individuals. A range of expertise has been developed in many areas: food production and packaging equipment for seafood, vegetables, and bakeries, aseptic processors, conveyors of all types, custom-designed environmental equipment, value-added manufacturing, and the list goes on and on.